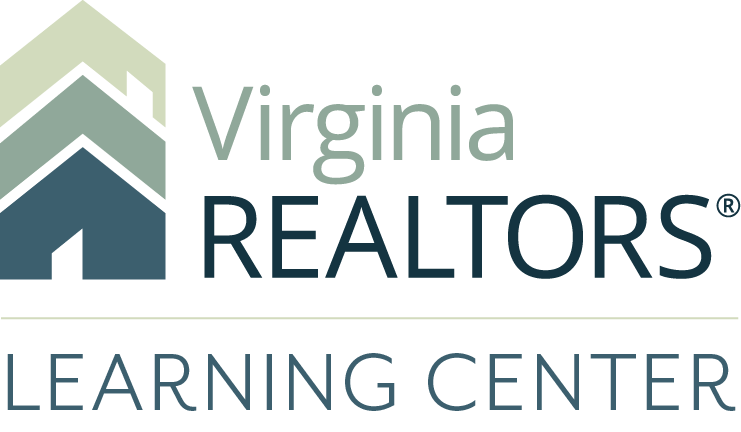 Broker Premier - Class Descriptions
---
BP 201 - Duties of a Supervising Broker / 3 Hours
A supervising broker has many different responsibilities, to include onboarding new agents, overseeing contracts, managing finances, supervising agents and office staff, just to name a few. This class will focus on broker management obligations in Virginia using real life scenarios and resources prepared by the Virginia REALTORS®.
Approved: 2 Hours Broker Supervision; 1 Hour Broker Management
---
BP 202 - Ethics in Leadership / 3 Hours
This course is designed to provide Brokers with a better understanding of how the Code of Ethics and licensure law intersect and impact their leadership of the brokerage. It will also focus on the role of the Broker as an educator, providing guidance to agents under their supervision on code implementation.

Approved: 3 Hours Ethics

---
BP 203 - The Foundation of a Trusted Leader / 6 Hours
Now, more than ever, the world needs company and organization leaders that understand and implement improved leadership and management skills (there is a difference). This course is designed to help brokers learn and implement the skills necessary to improve their daily management activities which will then create the vision they are seeking to build exceptional futures.

Approved: 6 Hours Broker Management
---
BP 204 - Communicating as a Leader / 5 Hours
Communication flows through all we do. Clear communication is a critical part of life but it's a learned skill. This course helps a broker identify their personality traits and how those traits affect communication skills. With this knowledge, brokers are able to enhance their ability as a leader to communicate clearly, efficiently, and effectively to build stronger relationships within their business.
This course includes a DiSC assessment and two on-demand sessions that must be completed prior to attending the classroom portion.
Approved: 4 Hours Broker Management
---
BP 205 - Train-the-Trainer: Broker Edition / 6 Hours
Let's face it, most of us have attended boring, lecture-oriented educational sessions. While a presenter may have experience and know their topic well, they lack the proper strategies to deliver this information in an organized and fun way. This program equips a broker with the best tips and tools to develop and deliver dynamic training programs in an engaging and highly effective way.

Approved: 6 Hours Broker Management
---
BP 206 - Realities of Brokerage Management / 6+ Hours
The reality is, there are a lot of moving parts to managing a brokerage. This course will help a broker determine the level of risk management and administrative practices they need in their organization. They will also have the opportunity to evaluate different personnel issues, establish an effective problem-solving process, and ultimately create a platform to design the best strategic action plan that will take their brokerage to the next level. By taking the time to evaluate their business status, they can uncover ways to identify problem areas and utilize a decision-making process that's both flexible and rational. Brokers will be inspired and motivated to explore business enhancing practices to reach their brokerage goals.

This course includes six mini on-demand sessions that must be completed prior to attending the classroom portion.
Approved: 4 Hours Broker Management
| Access Date | Quiz Result | Score | Actions |
| --- | --- | --- | --- |
Webinar Programs
Certifications & Designations
Topic Areas